Concept Art
Concept art for an upcoming short film based in a different planet.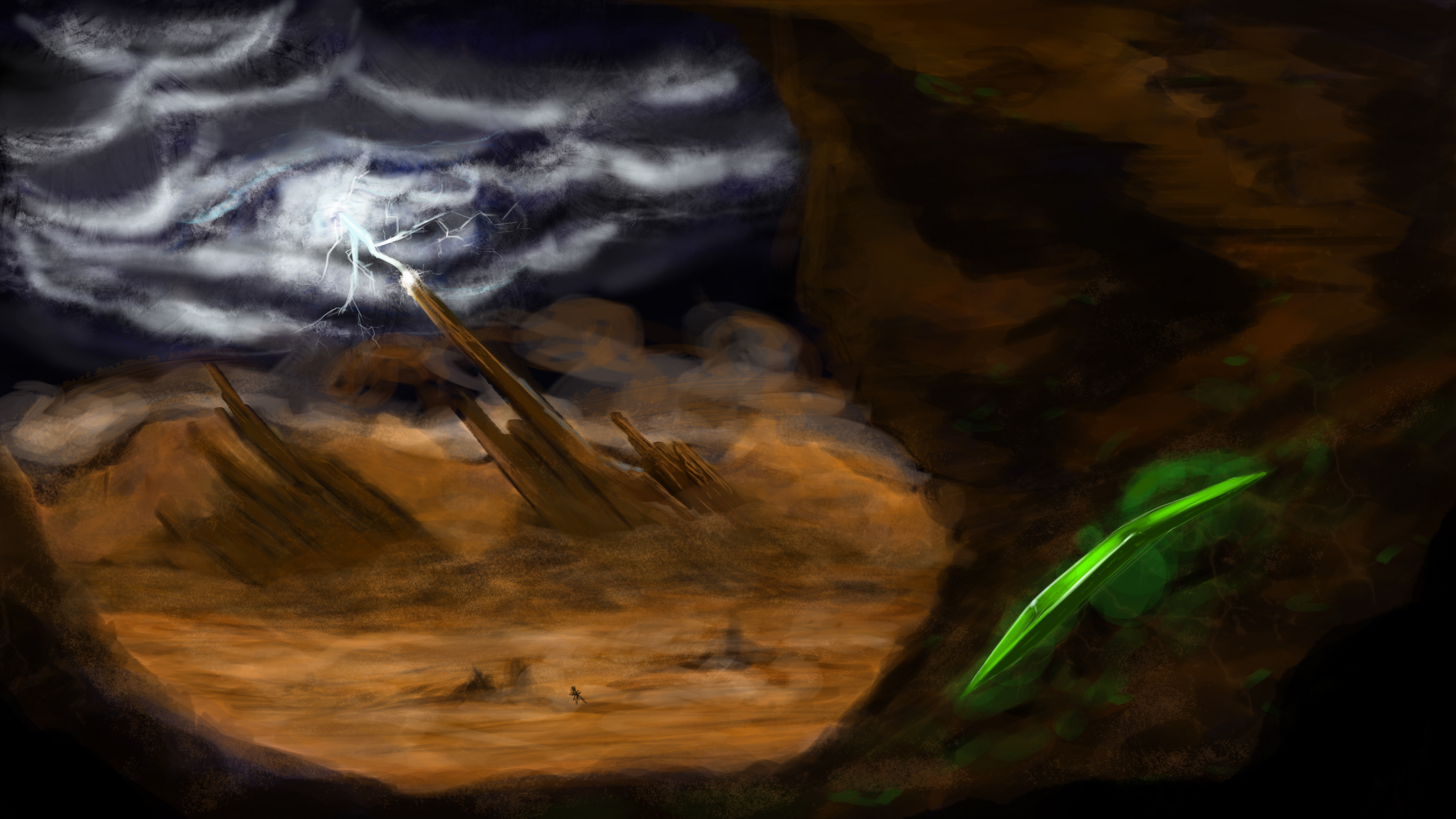 Above is the quick sketch of the initial idea.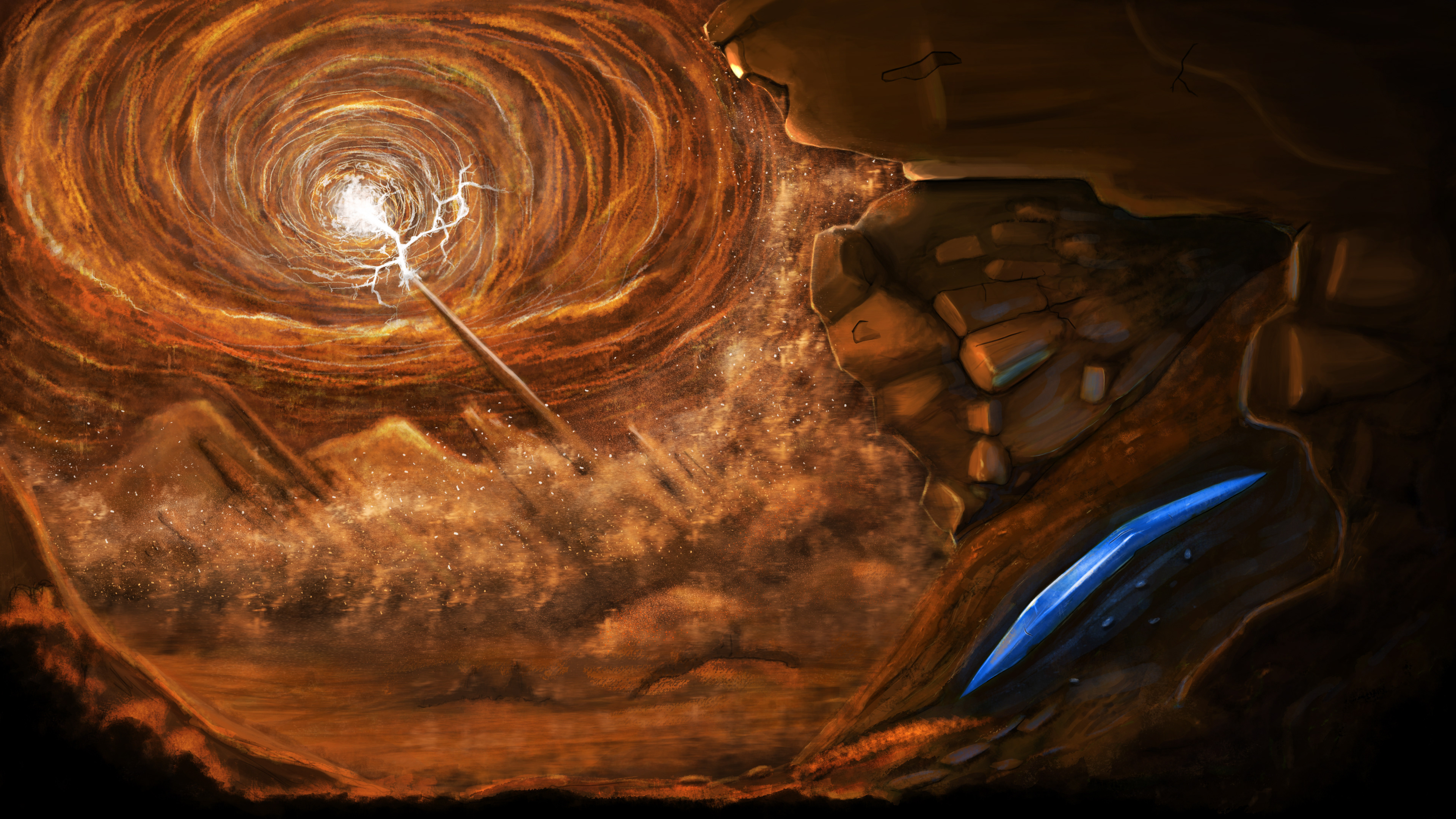 For the final piece I went with complementary colors and made changes to the storm type.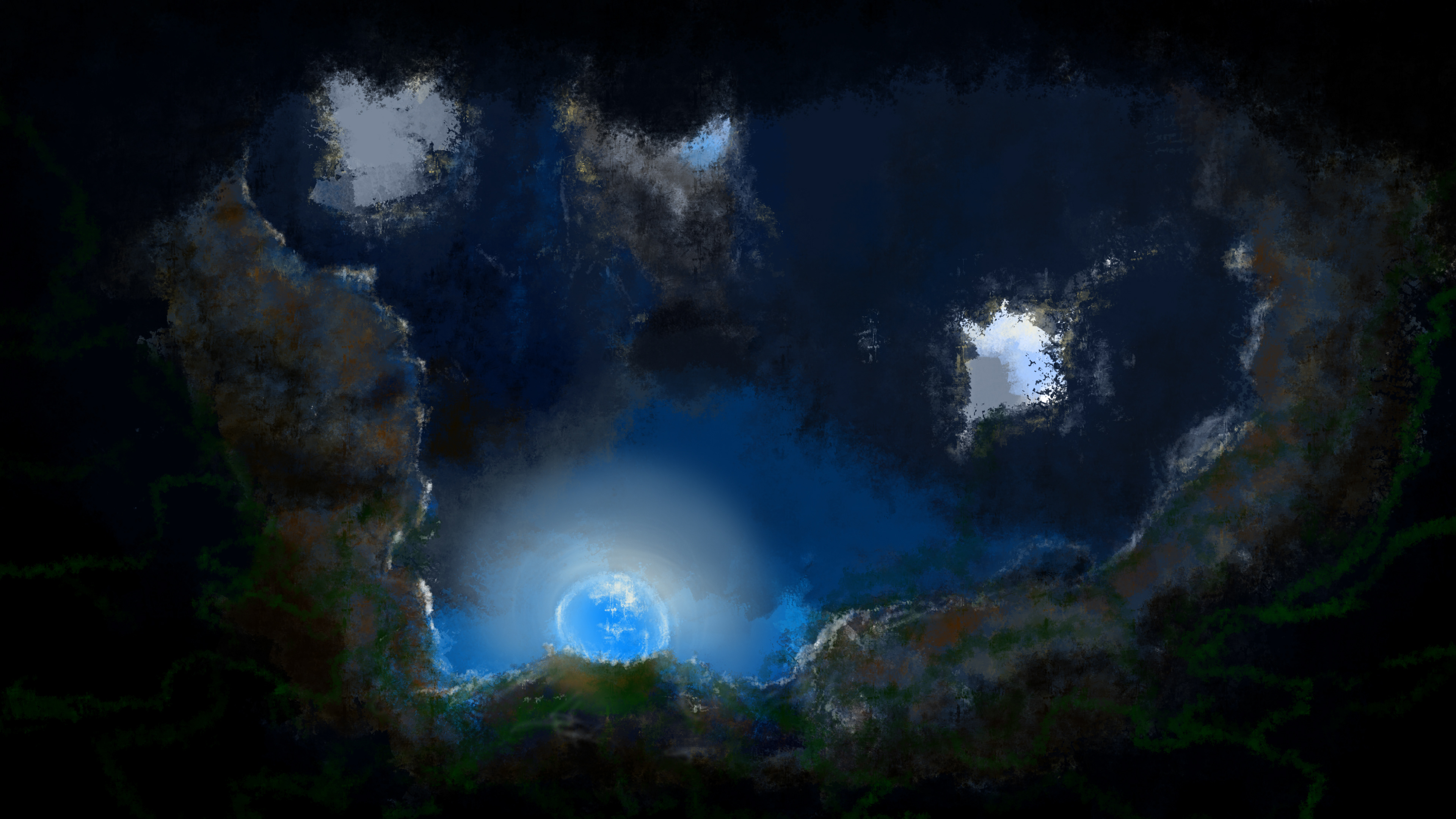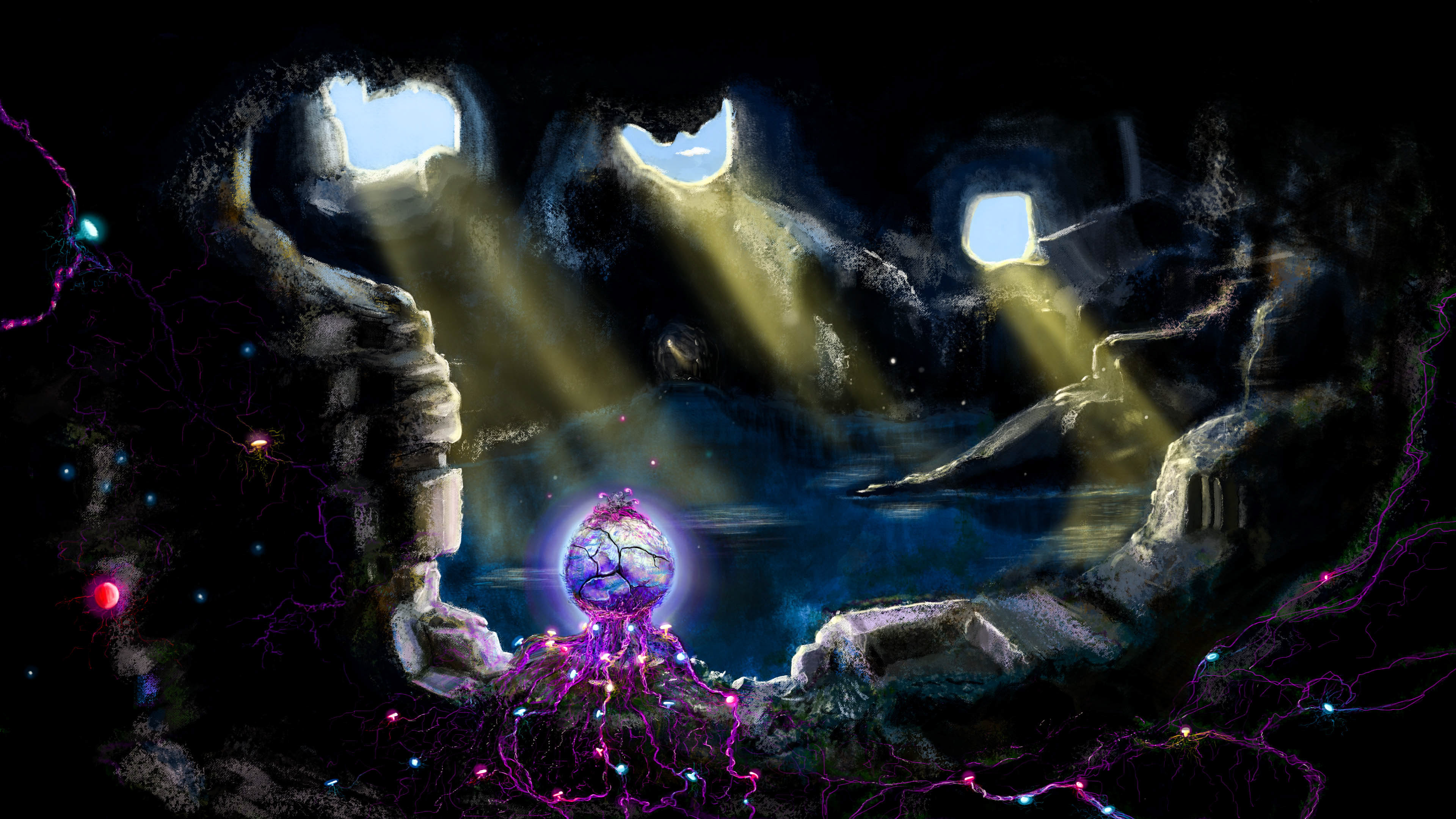 By the end I ended up changing the look of the egg and added depth to the scenery.